Staff Reporter: Outraged students of City and Ideal College have vandalized buses demanding to start half fare at the bend and road in front of Labaid Hospital of Sciencelab in the capital. During this time they vandalized at least 10 buses.
The vandalism took place on Saturday (November 20) at 12:30 pm.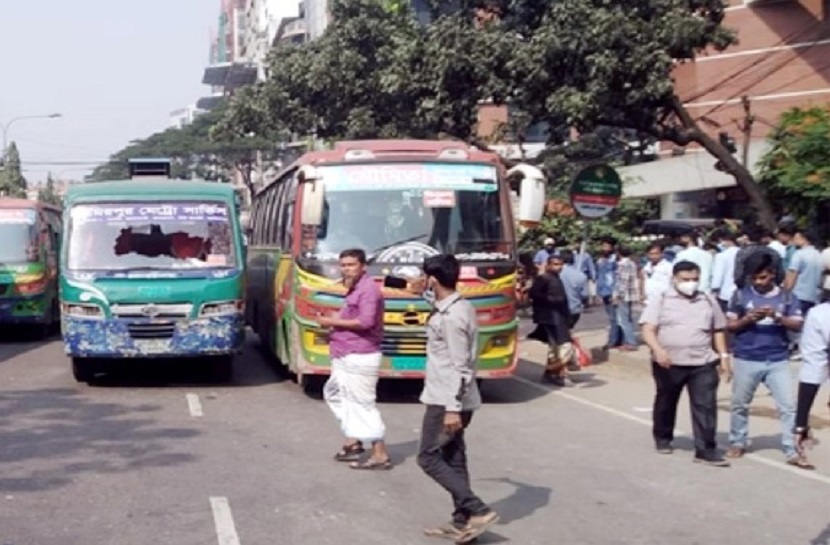 Earlier on Thursday (November 18), the agitating students blocked some buses for about an hour after unloading passengers on the road in front of Dhaka College.
Students complain that half fare is not being taken from students. Bus drivers and helpers are abusing students.
Copyright © Sunnews24x7