Staff Correspondent: Bangladesh is an excellent place for investment. We also have a big market of our own. Where there is a lot of big demand. By investing in Bangladesh, foreign traders can get good prices in the domestic market as well as export, said the president of the FBCCI, the top organization of traders. Jasim Uddin.
He made the remarks at a meeting of the FBCCI with an 11-member Turkish business delegation led by Miss Julia Gedik, chairperson of the Turkey-Bangladesh Business Council, on Monday (November 29).
He said Bangladesh is going to be developed as a middle-income country in 2026. Our government is also giving utmost importance to the economic development of the country. There are numerous potential sectors for investment. So that it is possible to get good return by investing.
The meeting was held at FBCCI's Icon Building in Motijheel and was attended by FBCCIE President MA Momen and directors of the organization from Bangladesh.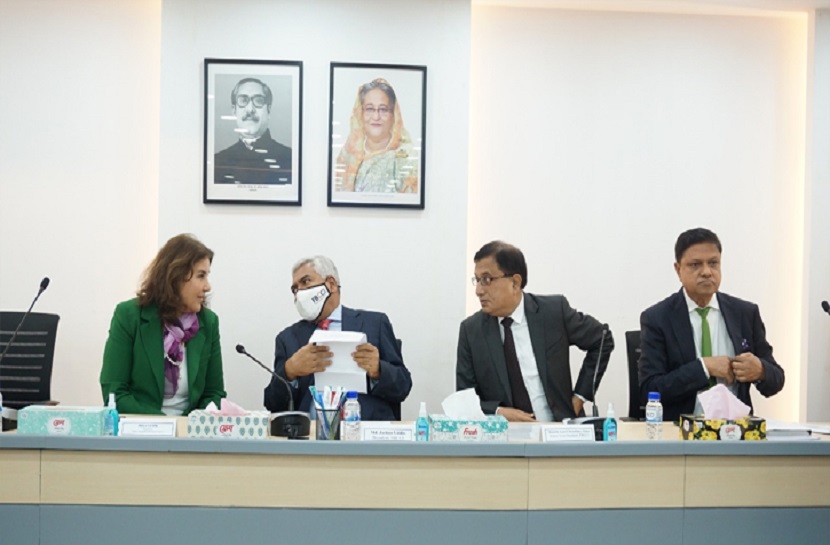 Calling on Turkish businessmen to invest in Bangladesh at the meeting, the FBCCI president said Bangladesh's economic development under the leadership of the present government has attracted the attention of the world. We have recently visited the United Kingdom and France as part of the Prime Minister's tour. The businessmen there have also shown interest in investing in the development of Bangladesh. Now is the right time to invest in Bangladesh.
Meanwhile, the head of the Turkish trade delegation Julia Gedik said that Turkey is interested in increasing trade with Bangladesh. It is possible to increase trade between the two countries to 2 billion by increasing mutual assistance.
During the meeting, Ms. Julia Geddick and FBCCI President also discussed increasing the import and export of the right products required for Bangladesh and Turkey.
It is to be noted that the Turkish delegation has already expressed interest in trade and investment in Bangladesh in the construction and infrastructure sectors, shipbuilding, energy, electronics, cyber-security, jute, fruits and vegetables, FMCG, etc.
Copyright © Sunnews24x7